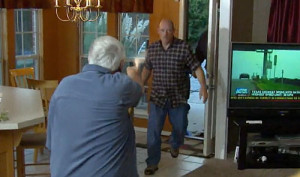 When criminals look for victims, they look for the weakest they can find. If you are disabled, you are more than twice as likely to be targeted than if you're able-bodied. However, not being optimal, does not mean you can't respond optimally.
The Best Defense #61 (Episode 10 – Season 5)
Air times on Outdoor Channel: 03-06-13 at 12:00PM | 03-06-13 at 11:30PM | 03-07-13 at 3:30AM | 03-08-13 at 10:00PM, all times Eastern.
Show Sponsors:
Episode Reference Links: