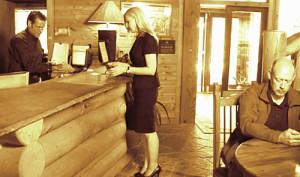 Any time you travel out of town, especially as a female traveler, you increase your chances of being attacked. You're outside of your environment. In a hotel scenario, the risk increases dramatically if you're not paying attention to your surroundings.
The Best Defense #58 (Episode 6 – Season 5)
First aired on 02-06-13
Air times on Outdoor Channel: 05-08-13 at 6:00PM | 05-08-13 at 11:30PM | 05-09-13 at 3:30AM | 05-10-13 at 10:00PM, all times Eastern.
WATCH FULL SEGMENT OF TRAVELING WITH FIREARMS HERE….
Show Sponsors:
Episode Reference Links: