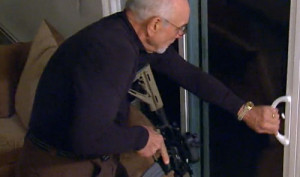 You hear a sound outside. Someone is on your property looking into your home. You grab your weapon and go outside to solve the problem…. or does the problem solve you?
The Best Defense #61 (Episode 9 – Season 5)
Air times on Outdoor Channel: 02-27-13 at 12:00PM | 02-27-13 at 11:30PM | 01-28-13 at 3:30AM | 03-01-13 at 10:00PM, all times Eastern.
Show Sponsors:
Episode Reference Links: