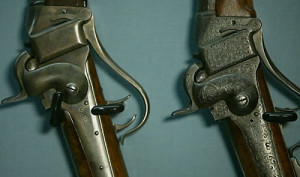 In the Old West, the difference between going hungry and a hot meal, was a person's shooting ability and to be able to make that long rifle shot. We look at the history of big bore long range rifles and how they are still in use in Cowboy Action Shooting.
Aired first time on Outdoor Channel: Wednesday 07-14-10
PART 1:
PART 2:
Discuss Buffalo Rifles of the Old West on the CAScity forums.
This is a place to meet, ask question or share knowledge and experiences about long range shooting matches and about the rifles used in the "old days" to harvest buffalo hides.