The NRA Range Development & Operations Conference is here to help you out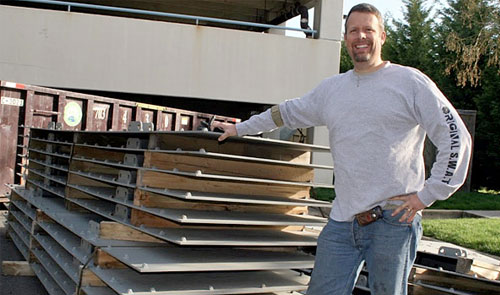 Fairfax, Virginia – To all you current and future gun range owners out there, is your facility the best it can be? Give the NRA five days and we'll help you transform it into the best and safest option for shooters in the area. There are a lot of concerns out there about environmental issues, safety and how to properly develop a range. At the NRA Range Development & Operations Conference you'll get educated on how to tackle these issues and have a top notch facility.
This five-day industry seminar walks range owners and operators, of both existing and proposed range facilities, through identifying all of the potential problems associated ranges. From the novices to the decades-old ranges, everybody has something to learn.
And these workshops can be applied to anyone: government agencies, commercial, public, private, school, club and casual ranges – both indoor and outdoor.
Conference attendees receive a multidisciplinary perspective on major topics including:
Developing business and master plans
Public hearings and zoning boards
Environmental sound
Insurance
Lead on outdoor ranges and OSHA lead standards
Range maintenance
Range safety
There are two conferences in 2013 that you can sign up for starting January 1:
Denver, Colorado – April 7-10
Fairfax, Virginia – September 29-October 2
These seats fill up fast so if you've got an interest in attending, sign up as soon as you can.
One of the key elements for advancement in any profession is continuing education. Today's shooting range operator needs the savvy of a businessman, the wisdom of a firearms enthusiast, and the knowledge of a health and safety professional. The most successful professionals constantly strive to improve their knowledge and expertise by pursuing opportunities to learn from associates and experts.
Want a ticket? Contact Kara Schlifke at range@nrahq.org or 877-NRA-RANGE to get more information and to reserve your spot. Registration can also be done online at https://www.nrahq.org/shootingrange/register.asp. For $450, you'll spend five days with America's top range development experts who will share their knowledge and experience in the field. If you'd like to run a successful shooting range, this conference is integral to helping you achieve your goal.