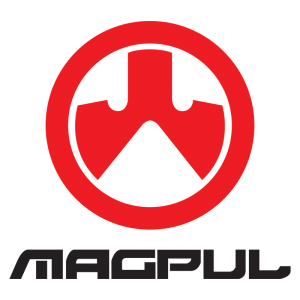 Friday's column inviting gun owners to play a game of "What If" regarding the true intent of the mass of proposed anti-gun owner legislation across the country got some very interesting responses from our readers. Interesting enough that they bear some sharing. First, the owner of one of the country's ammunition companies dropped a note regarding the demands of some shooters that companies "sign the pledge" not to do business with the State of New York.
"For enthusiasts to threaten a company who won't take the pledge is asking them to commit a crime for which they can lose their company," the note read, "Choosing to not sell a state is one thing, announcing you are joining others is a conspiracy and is an illegal act."
That's true. Anti-trust laws are written for the purpose of preventing companies from rigging anything from bids to prices. I think the note summarized that idea best: "I am afraid some in our industry don't realize the risk they have undertaken."
Other responses have been varied, including everything from a suggestion that the industry get more proactive and less reactive (with no suggestion as to how that general expression might be activated). One reader even berated us for "sticking to the NRA line" about ammunition and component shortages when "everyone knows the shortages are because of the government laying up hoards of ammunition and weapons for the arming of a new army from Department of Homeland Security and the TSA."
I'm not certain about that last one, but since I'm still receiving internet "Alerts" and "Emergency Notifications" about a noted liberal financier buying gun companies and the "government stockpiling ammo?" notes, I'd say some internet rumors just won't die. Instead, well-meaning readers forward them, unaware they're feeding rumors to the world.
One notice on Friday certainly wasn't a rumor: the Seventh Circuit Court of Appeals let a December ruling by a panel of that court stand which orders Illinois to adopt a concealed carry law. In addition to affirming the right to bear arms outside the home, the ruling on the case brought by the Second Amendment Foundation means the 180 day time period the court gave the Illinois legislature to "craft a new gun law that will impose reasonable limitations, consistent with the public safety and the Second Amendment…on the carrying of guns in public" is now ticking.
The Second Amendment Foundation's Alan Gottlieb says "Illinois lawmakers need to act. They can no longer run and hide from the mandate….they need to create some kind of licensing system or face the prospect of not having any regulations at all when Judge Posner's deadline arrives."
The Seventh's full-court decision also pointed out one of the distinctions anti-gun right politicians have tried to use: the difference between right to "keep" and "bear" arms. In Circuit Court Judge Richard Posner's opinion he pointed out that "the right to 'bear' as distinct from the right to 'keep' arms is unlikely to refer to the home…To confine the right to be armed to the home is to divorce the Second Amendment from the right of self-defense described in Heller and McDonald."
Does the Seventh's ruling mean there is a universal recognition of the Second Amendment recognizing the right to "bear" arms? Apparently not- at least in the Tenth Circuit Court. That Denver-court has ruled that the Second Amendment does not apply to the issuance of permits allowing people to carry concealed weapons. In 2011, a federal appeals court reversed a Colorado Department of Public Safety lawsuit against a Washington state man who was denied a Colorado state concealed carry permit because he was not a resident. Gray Peterson sued on the grounds that Colorado's refusal to either issue a permit or honor either his Washington or Florida permits violated his Second Amendment rights.
This decision isn't really a reversal of Peterson's rights, but it does uphold state sovereignty when it comes to recognition of permits issued by other states. It also points out the fact that there is a variance of opinions across the federal court system when it comes to almost everything, but especially gun rights.
Today, one thing is apparent: while Colorado politicians appear hellbound to drive Magpul Industries and their various support companies out of the state with anti-gun legislation, other states aren't afraid to offer themselves up as potential homes for Magpul and its jobs. Texas Governor Rick Perry and Mississippi House Speaker Philip Gunn have both made overtures to Magpul, suggesting they relocate to a state where their products are welcomed.
They're not alone. Invitations for Magpul to leave Colorado, Mossberg to move from Connecticut, Remington to leave New York, and Sig Sauer to relocate from New Hampshire have also been sent by Alabama, Alaska, Idaho, Pennsylvania, West Virginia, Wyoming and South Dakota.
Those invitations may not result in relocations, but they do make a point: legislators pushing through highly restrictive anti-gun rights legislation are certainly not considering the well-being of their state's citizens. Instead, they've decided that they must "do something" when it comes to guns -even if that "something" has the potential to impact hundreds, if not thousands, of jobs in their own states.
And it seems the hubris of the politicians is somewhere approaching limitless when it comes to their belief that they can continue to pass restrictive legislation and keep gun companies within their borders-and on their tax rolls. In Maryland, for example a spokesman for Governor Martin O'Malley was quoted over the weekend as having said "We thing getting assault weapons (sic) off the street and keeping this company (Beretta USA) can both be accomplished."
Oh really? If you're a gun company exec-or an employee of a gun company in those increasingly restrictive states- that's a comment you might want to ponder.
Staying in a political and regulatory environment where you're not wanted might not impact your earnings with today's demand for product, but if you're not wanted in your good times, you'll certainly be less welcome should you find your company in need in the future. If you're an employee of one of those companies whose paycheck finances your family's life, you might want to consider the politicians – and union leaders-who say they represent you while supporting movements designed to drive your employers to other locations.
I'm just sayin'…..
And a major handgun competition wrapped up over the weekend- the Smith & Wesson Indoor Nationals. Paul Erhardt was there covering the competition, and we'll have a complete write up on the competition in Wednesday's regular "Between the Berms" feature on ShootingWire. You can see the summary of winners in today's Top Story position, but there's plenty more to come.
All part of our promise: we'll keep you posted.
Jim Shepherd is the Editor and Publisher of the The Outdoor Wire Digital Network.
The material published here reflects only the opinion of the author, and does not necessarily reflect official positions of Outdoor Channel.