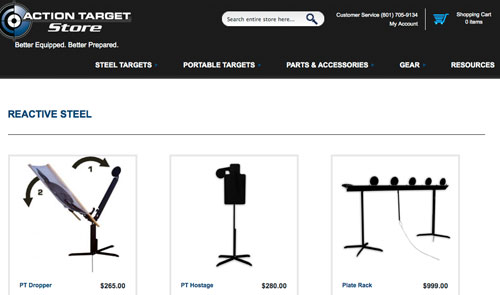 Action Target has announced the launch of a new online store. In an effort to make things more convenient and efficient for their customers, they have been working hard to improve their online store and to increase its functions. The new store not only looks better, but will hopefully make the purchasing and customer service processes easier for their customers.
With more detailed descriptions, photos, and videos for each product, you can see exactly how your target will work and what you can do with it. If you shoot a video using one of their targets and send it their way, they may even feature it on their website!
The new online store will also have frequently asked questions for each product to make it easier on you when deciding how to best design your training program.
Visit the store at http://store.actiontarget.com/