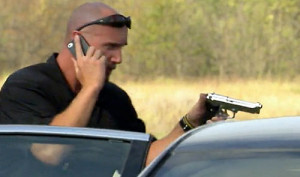 Unlike old dogs, it turns out that criminals can learn new tricks. When we talk about violent crimes, it's not necessarily a mugging in an alley.
The Best Defense #57 (Episode 5 – Season 5)
First aired on 01-30-13
Air times on Outdoor Channel: 05-01-13 at 6:00PM | 05-01-13 at 11:30PM | 05-02-13 at 3:30AM | 05-03-13 at 10:00PM, all times Eastern.
Show Sponsors:
Episode Reference Links: