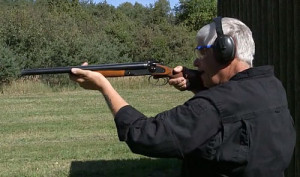 On this Shooting Gallery, we travel to Poland to see where some of the world's best and most diverse firearms are manufactured. Josh Stewart is our next contestant in our Celebrity Shootout.
See below for links to more information.
Episode #159 – Season 13.
First aired on 01-16-13
Airtimes on Outdoor Channel: 04-17-13 at 4:00PM | 04-17-13 at 10:30PM | 04-18-13 at 2:30AM. All times Eastern.
Show Sponsors:
Crimson Trace * Midway USA * Ruger Firearms * Streamlight * Double Star * Stag Arms * Rock Island Armory
Episode Reference Links:
Michael Bane's Wardrobe provided by:
Woolrich Elite Series Tactical
Rand Custom Hats
Other Reference Links: