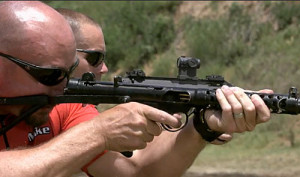 This week, Iain and Mike are competing with the Sterling Mark 4 vs MP7-A1. History's greatest weapons, from two different eras, battle it out for supremacy in MidwayUSA's Rapid Fire!
First Aired: 10-31-12
Air times on Outdoor Channel: 05-01-13 at 2:00PM | 05-01-12 at 7:30PM | 05-03-13 at 11:30PM. All times Eastern.
Reference Links: