HOSTS:
Michael Bane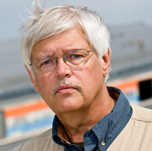 Michael Bane defies stereotype and has celebrated the rare fortune of leveraging a successful career as a journalist and writer into a constant adventure seeker. While Michael spends most of his time pursuing extreme sports, fervently promoting the Second Amendment and hosting the successful Outdoor Channel programs Shooting Gallery, The Best Defense and The Best Defense: Survival!, his journalistic credentials are strong and diverse. In fact, he is such a rare figure that The Wall Street Journal once asked, "How did Michael Bane become the George Plimpton from hell?"
Michael's writing credits include features in Esquire, Men's Fitness, Men's Journal and National Geographic Adventure, along with articles in hundreds of other publications. He has also authored 22 books, most recently a novel about a lawyer turned shooting instructor.
In addition to his diverse accomplishments as a journalist and author, Michael also developed the National Shooting Sports Foundation (NSSF) Media Education Program. This program allows Michael and other industry leaders to share their knowledge of the media with firearms manufacturers and enthusiasts.
What sets Michael apart from most industry professionals is that he never stops learning or exploring. Finding new products, new stories to tell and as well as taking new adventures are not only the personal goals that Michael sets for himself, they are also the same factors that make for great television.
With exciting new episodes of Michael's programs slated to air throughout the year on Outdoor Channel, Bane continues to be an unlikely hero of the shooting sports industry and an innovative thinker who's dedicated to moving the industry forward. Whether on-camera or behind the scenes, Michael is always ready to break the next big story or take the next big adventure.
Rob Pincus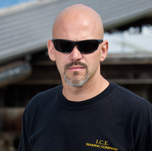 Rob Pincus is a professional trainer, author and consultant. He and his staff at I.C.E. Training Company provide services to military, law enforcement, private security and students interested in self-defense.
Rob provides efficient training methodologies to those interested in developing firearms, tactical operations and defensive skills. These methods stress gaining maximum value from limited training resources and working well with what the body does naturally under real world conditions.
Rob has experience as a law enforcement officer and executive protection agent and was also commissioned as an officer in the United States Army Reserve after graduating from the Military College of Vermont with a degree in Political Science. Rob serves the San Miguel County Sheriff's Office as a Training Officer and has been a staff writer with S.W.A.T. Magazine since 2001.
From 2003 through 2007, Rob was the Director of The Valhalla Training Center in Montrose, Colorado. Rob developed the training doctrines and programs that brought Valhalla to the attention of the entire shooting industry as a leading source of reality based firearms training. During this time, Valhalla was identified by the Rand Corporation as a leader in private sector reality based training and as a sole source provider to 10th Group Army Special Forces for Extreme Close Quarters Counter Ambush training.
Rob and his I.C.E. team are also regularly sought out as a Team Building and Leadership Development consultants by business leaders and multi-national corporations and conduct programs involving firearm familiarization and other unique experiences.
Recently, Rob has focused on program and instructor development. Instructors groups that have sought out Rob's expertise and integrated components of his programs include the Chicago Police Department FTU, South Wales Police Department Training Unit (UK), NSW SEAL Qualification Training, Bavarian Polizie (DE), Orange County (FL) Sheriff's Office and 19th Group Army Special Forces. The First Annual Combat Focus Instructor's Conference was held in October, 2008 in Houston, TX.
Michael Janich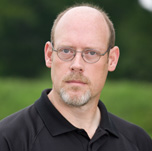 Michael Janich has been studying and teaching self-defense and the martial arts for more than 30 years. He has earned instructor's credentials in American Self-Protection (ASP – an eclectic art that includes elements of judo, aikido, boxing, fencing and French Savate), the Filipino art of Serrada Eskrima, and Joseph Simonet's Silat Concepts and is a member of the elite International Close-Combat Instructors' Association. He has also trained extensively in wing chun gung fu, tae kwon do, wu ying tao, Thai boxing, arnis de mano and military combatives. Janich is also one of the foremost modern authorities on handgun point shooting and is one of the few contemporary instructors to have been personally trained by the late close-combat legend Colonel Rex Applegate.
Janich served nine years in the U.S. Army Intelligence and Security Command, including a three-year tour at the National Security Agency (NSA). He is a two-time graduate with honors of the Defense Language Institute in Monterey, California (Vietnamese and Chinese-Mandarin) and a recipient of the Commandant's Award for outstanding linguistic achievement. After completing his military service, Janich was recruited by the Defense Intelligence Agency (DIA) and served as an Intelligence Officer for that agency's Stony Beach Program in Hong Kong and the Philippines. He also served as an Investigation Team Leader for the Joint Casualty Resolution Center (JCRC) and Joint Task Force-Full Accounting (JTF-FA) and has led numerous investigations into remote areas of Vietnam and Laos in search of information regarding American prisoners of war and missing in action (POW/MIA).
Janich is the sole author of six books and co-author of seven, including Bullseyes Don't Shoot Back: The Complete Textbook of Point Shooting for Close Quarters Combat, which he wrote with the late close-combat legend Col. Rex Applegate. He has also been featured in 15 instructional videotapes. In addition to books and videos, Janich has been published in more than a dozen magazines and newsletters and is a contributing editor to Tactical Knives magazine.
Janich is widely recognized as an authority on edged-weapon design and has designed many custom and production knives. Currently he serves as Category Manager for BLACKHAWK!® Products Group™, overseeing both their knife and tactical flashlight categories of products.